After Class
v. 0.5.01 is up | Android ver. relaunch!
---
Hey everyone, andeh here! It's been a while since I updated anything in here because I spent some time taking a long rest (that was really needed, whew!)
And now I'm here to tell you that v. 0.5.01 is up! So here's what changed in the 0.5.01 (all of the screenshots are taken from 0.5.01). Please keep in mind that there's no day 5 in this update!
The game logo has been changed to a new one, and it'll stay like that until we got a new side views of the characters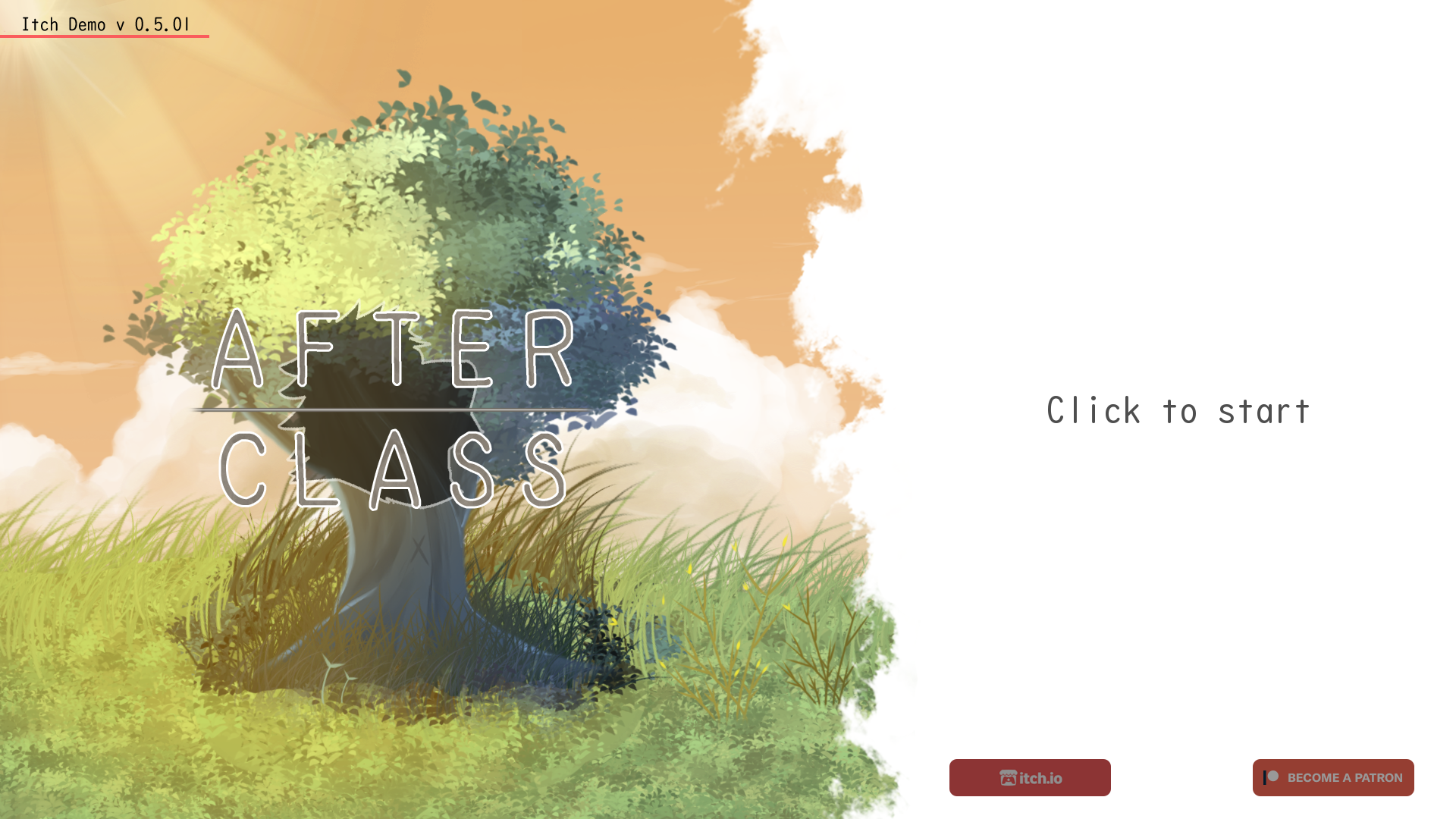 There's something new near the bottom left of the menu. It's for the back story of the main characters (it'll be available on Patreon in a month).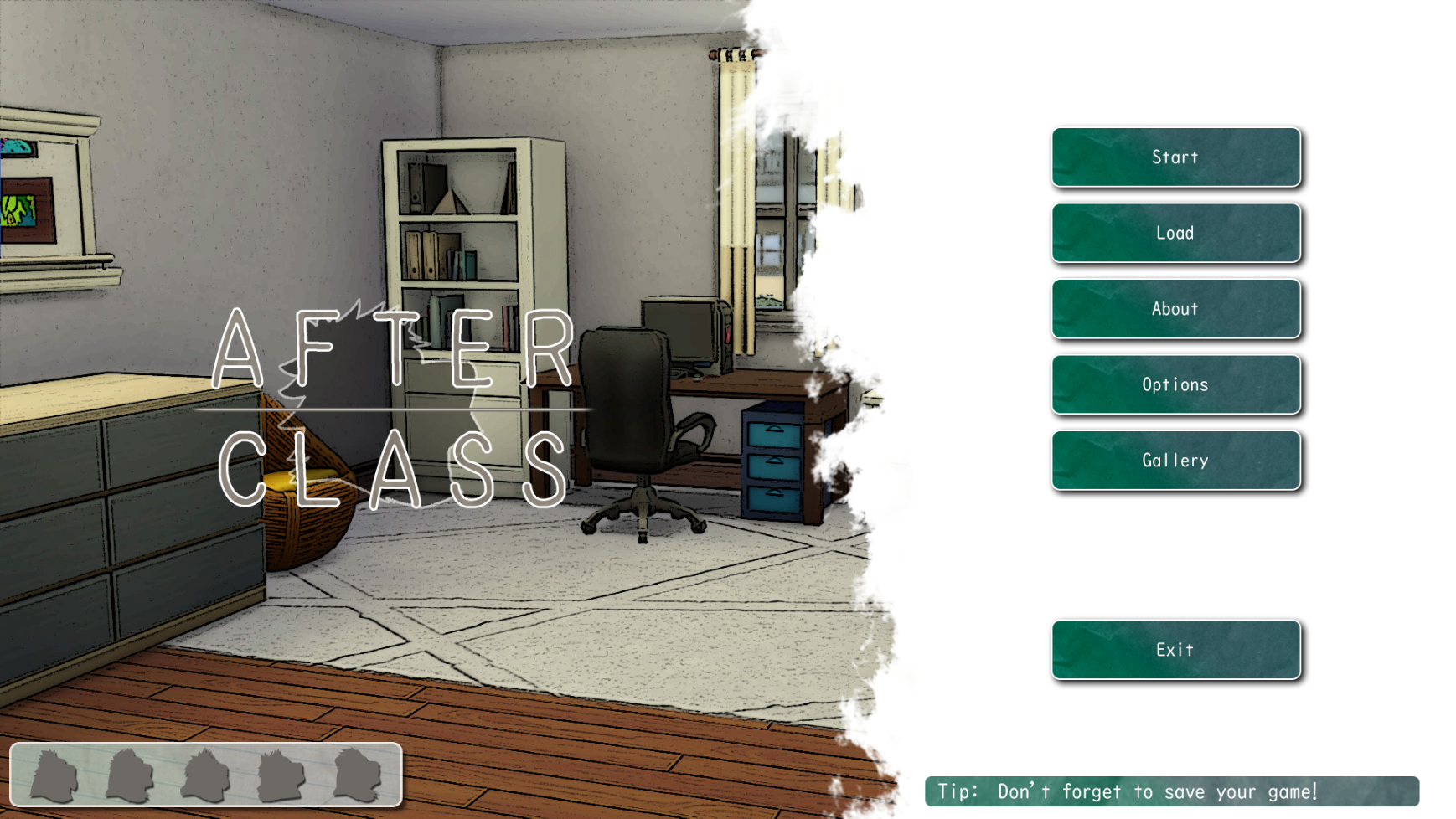 Revamped Lars, Mark, Gil, and Parker is present in-game character screen now. Although Parker will still have his old art showing, though. The other guys will have his new art in the game's conversation (day 1 only, will do more edits later)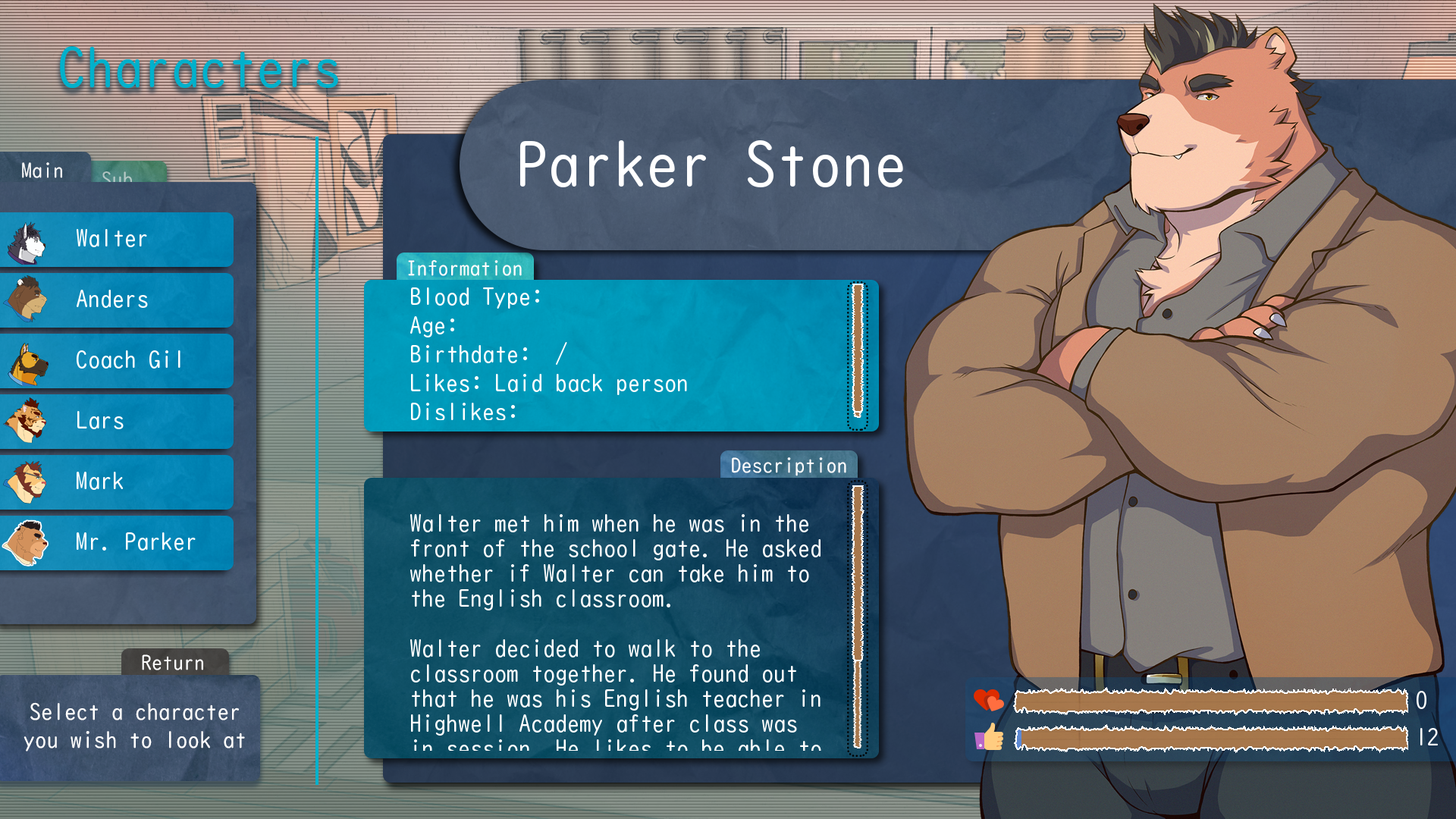 I've found a workaround for the weird text on Android, so the Android build is back!
Yikes! Look at the old Android weird text! At least it's fixed now. But only that part, will start fixing it in the next update!
---
And oh, did you know that we have a patron-exclusive Discord server? You'll be automatically invited to the server if you're a patron. Not to mention you'll have the access of the story up to Gil's day 5! If you're interested, click the link to become a patron!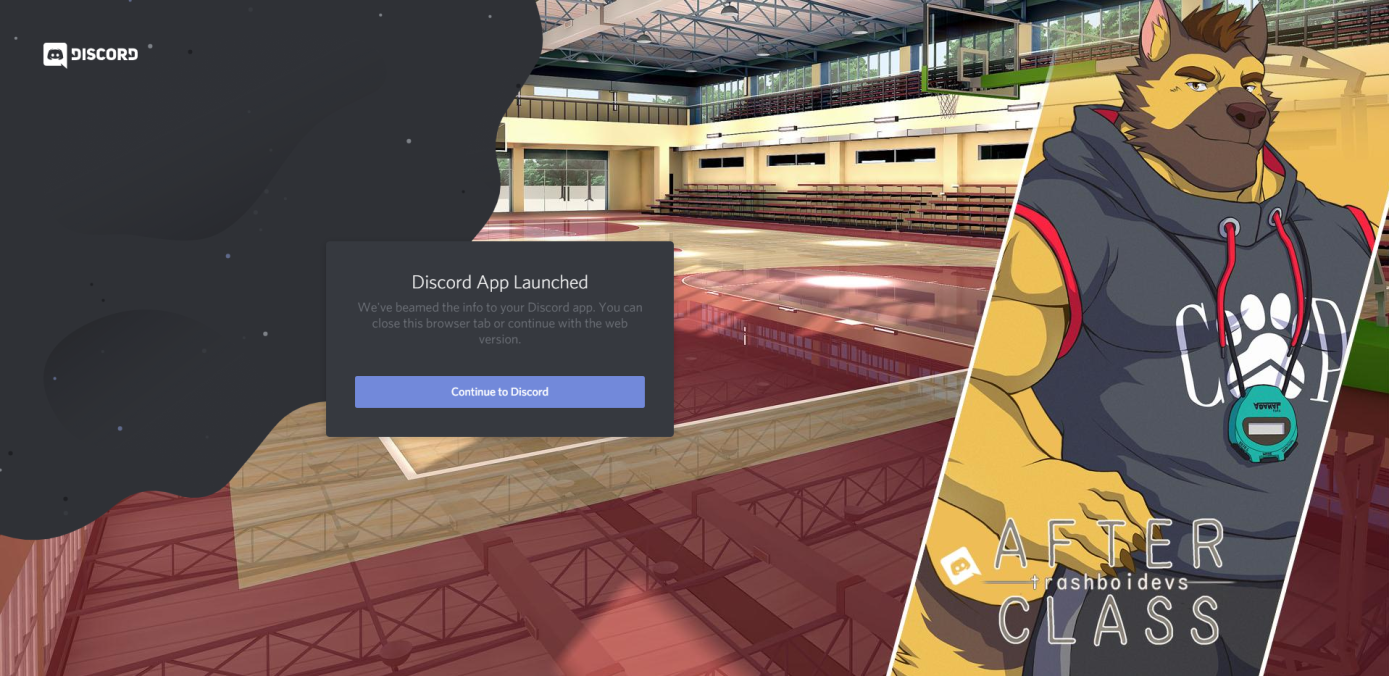 I think that's all I have for now. Thanks for reading, everyone!
Files
AfterClass-0.5.01-release.apk
351 MB
Version Itch-v0.5.01
89 days ago
afterclass-osx.zip
390 MB
Version Itch-v0.5.01
89 days ago
afterclass-win-linux.zip
408 MB
Version Itch-v0.5.01
89 days ago