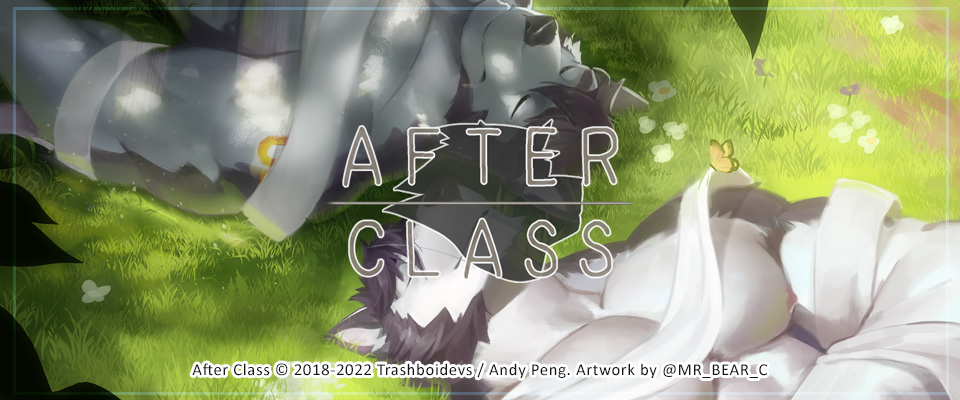 After Class
Anders Episode 1 | v.0.9.20i
---
Hello, everyone, andeh here. It's been a while since we got a public update. We have Episode Anders 1 now available for public, and the next update for July will be Episode Gil 1.
This time, the build number is little bit different than the usual one, we got a big jump since last time. Instead of releasing 0.9.00i, I've decided to change it to 0.9.20i -- that way, the changelog will be relevant to both Patreon and public version.
We have an updated splash screen and also a lot more things, head over to Changelog/Monthly Report to see the changes.
The changelog for this version hasn't been released on Patreon yet, so if you wish to see what's new, feel free to head over to the changelog screen in gallery menu.
Thanks for reading,
Files
After Class / Windows-Linux
778 MB
Version 0.9.20i
Jun 10, 2022
After Class / Android
784 MB
Version 0.9.20i
Jun 10, 2022
After Class / MacOS
743 MB
Version 0.9.20i
Jun 10, 2022