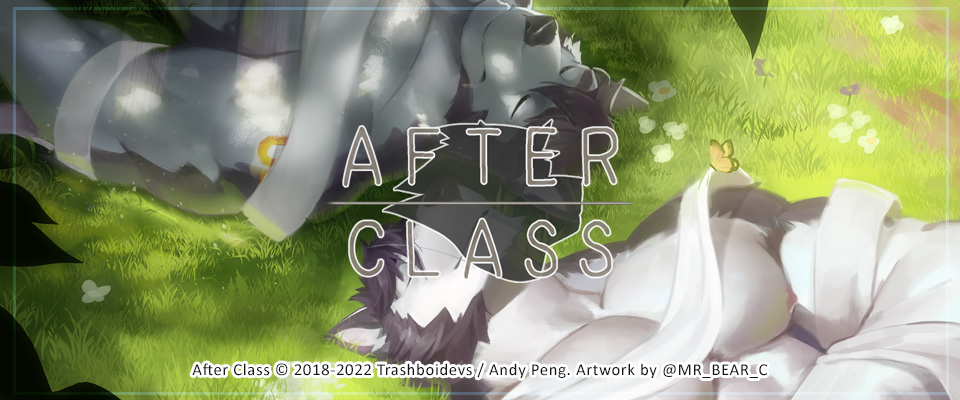 After Class
Hello friends, andeh here! Did you have a nice Thanksgiving or a nice Thursday in general? Because I didn't! Anyway, apparently I just realized that I forgot to put up a devlog last month, and I'm sorry for that.
So, I read some interesting things in the comment about uh... Gil's cult. And well, say no more: I offer you his update and my deepest apologies for the late update; please don't sacrifice me as another offerings.
Oh, one thing to note is that there's a big UI overhaul coming, and you'll see a lot of UI error in this update. We're planning on cleaning them up during December and January. So you can expect the public updates to be paused for a while after Anders day 8. I'll do my best in 2022 so there will be less annoying things like this.
---
Also bringing back Christmas-themed title screen again.
Thank you for reading!
Files
After Class / Windows-Linux
778 MB
Version 0.8.40i
Nov 26, 2021
After Class / MacOS
743 MB
Version 0.8.40i
Nov 26, 2021
After Class / Android
784 MB
Version 0.8.40i
Nov 26, 2021